Welcome to Anarchy Empowered. We have set out to encourage our relationship to reject public assistant and embrace the teachings of the most famous anarchist; none other than Jesus the Christ.
Our mission is to teach others to find charity in their hearts so we all can begin to reduce the need to look to government subsidies to fill in our financial shortcomings.
Articles you read on this site are meant to inspire and foster a love for others.
---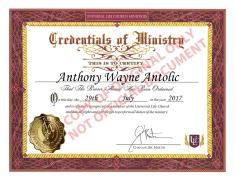 Click here to get ordained.
email hidden; JavaScript is required">email hidden; JavaScript is required
[paypal-donation]